Referenssit
Räätälöimme taloushallinnon palveluistamme toimivat ratkaisut kaikenkokoisille yrityksille. Asiakkainamme on pk-yrityksiä, valtakunnallisia ja kansainvälisestikin toimivia organisaatioita sekä pieniä yksinyrittäjiä. Tutustu asiakascaseihin.

"Kaikki palvelut yhdestä paikasta"
NettiTieto on erikoistunut sähköisen liiketoiminnan palveluiden kehittämiseen sekä ohjelmisto- ja viestintäratkaisujen tuottamiseen. Ulkoistettu taloushallinto toimii meillä hyvin; on helppoa, kun rutiinit hoituvat joustavasti ja itse voi keskittyä oman liiketoiminnan kehittämiseen. Valitsimme Savon Tilitoimiston, koska näin saamme kaikki tarvitsemamme taloushallinnon palvelut samasta paikasta ja laatu on hyvää. Arvostamme Savon Tilitoimistosta saamaamme osaamista ja neuvontaa. Yhteistyömme perustana ovat hyvät henkilösuhteet ja luottamus.
NettiTieto Oy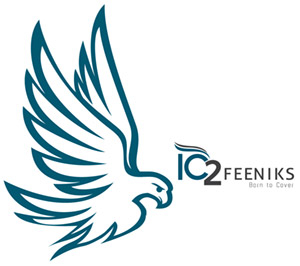 "First Class service"
We chose Savon Tilitoimisto as our partner in financial management because we know the level of excellence and professionalism of the company. Savon Tilitoimisto has experienced management and skilled personel, they take good care of their customers. Working with Savon Tilitoimisto feels like being part of a big family and for a reasonable price we get First Class services that cannot be taken for granted.
IC2 Feeniks belongs to a Eurofinsa Group which is the biggest Project Finance Company in Spain, with a yearly income over 500 million Euros and have subsidiary companies all over the world. In Finland we are specialized in processing of technical fabrics as well as industrial sewing products and have interest in several fields; military and civilian sector. Thanks to Savon Tilitoimisto we have reached an excellent reputation with all the public administration, Auditors, Suppliers, etc because they realize that we want to improve our skills by having the best possible partners and services.
IC2 Feeniks Oy